Army Nurse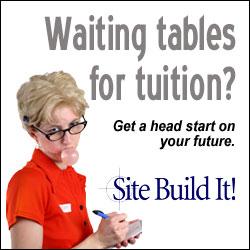 Consider being an Army Nurse now that you have graduated from high school and you've decided that you want to be a nurse. Your best bet is to go for your four year nursing degree, right off the bat. But that's expensive. So how are you going to pay for it? Join the Army!
There are several options with the US Army. First, there is the Army Reserve Officer Training Corp. Yes, the Army does offer ROTC, just like the Navy and the Air Force. It is a competitive scholarship program that pays for tuition, books and lab fees, offers a stipend during the school year, training during the summer, and has requirements such as physical training and military training during school. Along with your nursing classes you will take some military history and other military classes. After graduation from college and ROTC you will be commissioned as an officer in the Army Nurse Corps.
Are you curious about life as a Military Nurse? An interesting story of the Iraq War from a Nurse's perspective. Ruff's War: A Navy Nurse on the Frontline in Iraq
You can also choose the Army Reserve, which offers you training in a healthcare related field or other career. Once you enlist in the Army Reserve you have access to tuition assistance and other funding that can be used to pay for nursing school or you can apply to the Army ROTC program.
If you choose to join the Army, you will have to serve a minimum of two years, before you can apply to become a cadet at a college where there is an Army ROTC program to study. You will have a far more rigorous course load, but you will be paid drill pay, tuition, books and a small amount of money called a stipend to help with college expenses.
Already a nurse? Already got your BSN? You are all set to become a Lieutenant in the Army! If you are between the ages of 18 and 42 and have your four year degree, the Army would love to have you! There are programs that will assist in repaying your student loans, assist you in getting your master's degree, and even help you to specialize in everything from Emergency Nursing to Anesthesia or become a Nurse Practitioner.
If you already have a bachelors or higher degree in nursing you can apply to the Army Nursing Corps to be accepted directly into the Army as an army nurse. This route is referred to as a direct commission. This option is available for the regular fulltime Army and the Army Reserve. If you have enough experience as a nurse and are already skilled in a highly prized field such as nurse anesthetist, OR, or ICU you may be able to be direct commissioned as a first Lieutenant or a Captain.
Now Available from Amazon.com