Army Reserve Nurse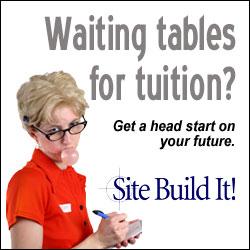 Army Reserve Nurse; All of the military services offer the opportunity to become a military nurse part time or full time. These reserve nurses include the Army reserve nurse corps, Navy reserve nurse corps, Air Force reserve nurse corps, and the Coast Guard reserve nurses.
Reserve nurses are considered to have a part time military commitment. Usually, they only report for military duty and military nursing assignments one week-end per month and for one two-week period in a calendar year.
Depending on the military service many of the same benefits remain the same. Tuition assistance, student loan repayment, recruitment bonuses, military pay and allowances at a reduced rate, career and leadership development, work experience and working towards a retirement are all some of the benefits of being a military reserve nurse.
Becoming an Army Reserve nurse is probably the easiest and the service with the most benefits. The army has the largest number of nurses out of all of the military services and thus has the greatest need. Another factor that makes becoming an army reserve nurse more advantageous is that the army reserve currently allows a Registered Nurse with an ADN or 2 year nursing degree to enter the army reserve. They also have a program that will help you obtain a BSN from an accredited school at little or no cost to you. You can even attend the program online.
Now Available from Amazon.com
As if that isn't a good enough reason to join the army they have a sign up bonus program, student loan reimbursement, and tuition assistance programs. The army also offers opportunities to volunteer for tours to various duty locations. For example, one of the things the reserves asks for is volunteers to help in Washington DC for the presidential inauguration. Other tours exist including the ability to serve in public affairs, case management, and even tours in Iraq and Afghanistan.
Another advantage of being reserve nurse is that while you are working your part time military career you are building a retirement. The reserve retirement system is a great supplement to a 401k plan or the social security system. While the final retirement amount varies depending on how long you serve and other factors the average payment is approximately 20-40% of base military pay. If you retire at the rank of Major or Lt Colonel (quite achievable in a twenty year career) your retirement paycheck can be approximately $2200 per month. This estimate is based on a Major (O-4) earning $7500 per month and receiving 30% of base pay on retirement. This is an estimate only and does not reflect an actual promise of retired pay.
Monthly pay for military reserves is usually based on showing up for the week-end duty. This is usually one week-end per month. The rate of pay depends on your military rank but ranges from $354 to over $1500 per week-end. Since the majority of the army reserve nurses are in the pay grade for Captain and Major the pay for one week-end of duty will probably fall between $470 and $890 per week-end.
Sign up Bonuses for nurses are running anywhere from $30,000 to $45,000 for an initial sign up. The higher bonuses are usually paid to nurse anesthetists and other hard to find specialty nursing jobs. This will change frequently based on current recruitment goals. Please check with a recruiter for current sign up bonus.
The other military services have sign on incentives but since they have fewer needs for nursing they often do not offer incentives as high as the army does. The army is also the only service that will allow a Registered Nurse with an ADN or other 2 year degree to join the army reserve. All other services require a BSN or higher level of education to join the reserves.